RIAGEV SR 90 count
Lasts All Day
Releases over time
for optimal absorption
Saves You Money
More absorption
= less waste
Inspired by Your Body
Mimics how your body
naturally processes food
Reduces Nausea
Gentle and
gradual release
RIAGEV®-SR™ combines Bioenergy Ribose® with niacinamide (vitamin B3, niacin) to promote NAD production in cells. It supports healthy aging, healthy cognitive function, and cellular protection from free radicals.

Increases NAD throughout the body, including muscle and brain*
More efficient than other NAD boosters*
Sustained-release delivery for optimal absorption*
Helps maintain healthy blood flow and circulation*
May improve athletic performance and recovery*
Supports cardiovascular health*
Product Description
RIAGEV®-SR™ (sustained release) is ideal for adults who want nutritional support for nicotinamide adenine dinucleotide (NAD) production and cognitive function as they age.*
RIAGEV®-SR™ features two key ingredients for healthy aging, Bioenergy Ribose® and niacinamide, to form a superior NAD booster because it enters the NAD biosynthetic pathway directly.
RIAGEV®-SR™ provides 760mg of RiaGev in a unique wax matrix sustained-release tablet that releases nutrients slowly over 5-7 hours, mimicking digestion.
Our bodies' production of NAD, a coenzyme and essential metabolite in all our cells, decreases by 50% between ages 40-60, negatively impacting healthy cell production and longevity. NAD is crucial for cellular metabolism and energy production, mitochondrial health, and DNA repair and recovery in a health crisis.
Increased NAD and healthy mitochondria help slow the aging process, reduce age-related cognitive decline, and prevent cellular damage from free radicals
Features
Free of common allergens (milk, egg, fish, shellfish, tree nuts, peanuts, wheat and soy)
Free of other allergens (corn, yeast)
Easy-to-swallow tablets
No artificial colorants
Vegan/Vegetarian
Gluten-free
Frequently Asked Questions
What can you expect?
RIAGEV®-SR™ combines Bioenergy Ribose® and niacinamide (vitamin B3) to boost NAD production, help maintain healthy blood flow and circulation, support cardiovascular health, and fuel athletic performance.
How does it work?
Each sustained-release tablet slowly releases Bioenergy Ribose® and nicotinamide over a period of 5-7 hours for optimal absorption and tissue retention.
How do you take it?
As a dietary supplement for adults, take one (1) to three (3) tablets daily with food or drink, or as directed by your healthcare professional. Do not exceed the recommended dose without consulting a physician.
Are there any precautions?
Consult your healthcare professional prior to use if you have or suspect a medical condition or are taking any medications. Not recommended for women who are pregnant or nursing. Do not use without the advice of your physician if you consume more than modest amounts of alcohol, have poorly controlled diabetes, liver disease, gout, active peptic ulcer disease, or unstable angina.
What product quality control tests are performed?
RIAGEV®-SR™ is manufactured in the United States (Oregon) in a state-of-the-art, FDA-registered facility that meets or exceeds current Good Manufacturing Practices (cGMP). Quality control tests are performed at every stage of the manufacturing process from rigorous raw material testing to finished product testing.
Sustained-Release that Lasts All Day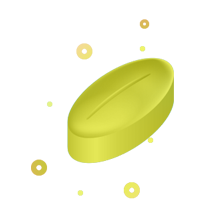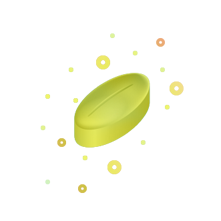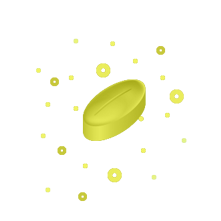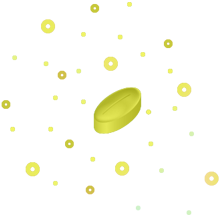 1st Hour
2nd Hour
3rd Hour
4th Hour
5th Hour
6th Hour
Providing high-quality, sustained-release supplements since 1978
Only What You Need
No salt, sugar, starch, artificial colors or flavorings, or preservatives
Easy to Swallow
The shape and size of our tablets makes them easy to take your supplements
Backed by Science
Backed by a portfolio of clinical research