TAUROMAG®-SR
Lasts All Day
Releases over time
for optimal absorption
Saves You Money
More absorption
= less waste
Inspired by Your Body
Mimics how your body
naturally processes food
Reduces Nausea
Gentle and
gradual release
Features Tauromag®, a patented, highly bioavailable magnesium compound able to readily cross the blood-brain-barrier (BBB) and enter brain cells to help promote optimal brain health, cognitive function, and positive mood.*
At-a-Glance
Supports communication between neurons*
Promotes memory and other cognitive functions*
Helps maintain positive mood*
Provides a gradual, measured release over 5 to 7 hours
Product Description
Tauromag-SR is ideal for men and women who are eager to maintain brain health, cognitive function, and positive mood as they age.*
Tauromag-SR features Tauromag, a lipophilic ("fat-loving") form of magnesium known as magnesium N-acetyltaurinate. This innovative form of magnesium and N-acetyltaurine (a derivative of the amino acid taurine) helps overcome the barrier that hinders the absorption of common forms of magnesium in the brain. In fact, it's so innovative, it's patented.
Pre-clinical research demonstrates Tauromag is better able to cross the blood-brain barrier and enter brain cells than common forms of magnesium. Tauromag is also structurally similar to key biochemical messengers in the brain (neurotransmitters), which may play a role in its potential to help modulate neuron activity.*
With our proprietary sustained-release technology, each tablet releases this brain-friendly magnesium compound in a slow, steady manner for absorption over 5 to 7 hours. In this way, it's readily available for uptake by the brain where it can exert its neuroprotective and mood benefits.*
The brain benefits of magnesium are well known. Magnesium helps regulate nerve impulses and supports communication between neurons. It also helps activate neurotransmitters involved in promoting mood regulation, stress management, and overall brain function. Moreover, magnesium plays a vital role in maintaining synaptic plasticity (the ability of neurons to create new connections and adapt existing ones), which is essential for learning and memory formation.*
If brain health and mental wellbeing are top health priorities as you age, consider adding the innovative power of Tauromag-SR to your supplement routine.
Tauromag is a trademark of AIDP, Inc.
Features
Easy-to-swallow tablets
Sustained release (5-7 hours)
NO salt, sugar, preservatives, artificial color or flavorings
Free of common allergens (milk, egg, fish, shellfish, soy, peanuts, tree nuts and wheat)
Frequently asked questions
What can you expect?
Tauromag-SR provides advanced nutritional support that not only promotes overall brain health and cognitive function, but also supports positive mood.*
How does it work?
Each sustained-release tablet slowly releases magnesium N-acetyltaurinate over a period of 5 to 7 hours. This steady release helps ensure optimal absorption and ready availability for uptake by the brain where it exerts its neuroprotective and mood benefits.*
How do you take it?
As a dietary supplement for adults, take one (1) tablet, twice daily with a meal, or as directed by your healthcare practitioner.
What are the inactive ingredients?
The inactive ingredients include: Vegetable wax (rice bran and/or carnauba), stearic acid (vegetable), magnesium stearate (vegetable), and silica.
Are there any precautions?
Consult your healthcare professional prior to use if you have or suspect a medical condition, are taking any medication or are pregnant, planning to become pregnant, or nursing.
What product quality control tests are performed?
Tauromag-SR is manufactured in the United States (Oregon) in a state-of-the-art, FDA-registered facility that meets or exceeds current Good Manufacturing Practices (cGMP). Quality control tests are performed at every stage of the manufacturing process from rigorous raw material testing to finished product testing.
Sustained-Release that Lasts All Day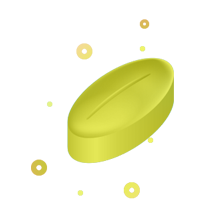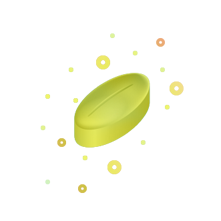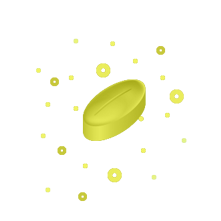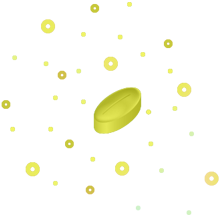 1st Hour
2nd Hour
3rd Hour
4th Hour
5th Hour
6th Hour
Providing high-quality, sustained-release supplements since 1978
Only What You Need
No salt, sugar, starch, artificial colors or flavorings, or preservatives
Easy to Swallow
The shape and size of our tablets makes them easy to take your supplements
Backed by Science
Backed by a portfolio of clinical research